Here is your Special June Discount For The Libre Blood Sugar Diet Program

You Get Everything You Need to Start Reversing Your Diabetes -Delivered Right To Your Door !
• Bluetooth monitoring blood sugar testing equipment -delivered right to your door!
 • 
Automatic Glucose Collection, Monitoring & Analysis: Your personal team of experts analyze every food you eat daily.
• Weekly Spread Sheets: Logs & charts that you take to your doctor.
• Weekly Emails with food recommendations & feedback.
• 4 Weekly Update Reports with every entry that's recorded on your smart phone.
• Live Person-to-Person Online Assistance.
​
​    Regular Price $239 a month​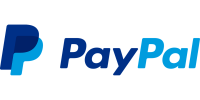 TRY it RISK FREE! STOP THE PROGRAM WHENEVER YOU WANT!